NEW WORLD GROUP'S HUMANS ANNOUNCES NEWSTRATEGIC FOCUS FIRST-CLASS INTEGRATED HEALTH AND WELLNESS SERVICES THAT CAPTURE THE GROWING DEMAND IN HONG KONG AND OTHER CITIES IN THE GREATER BAY AREA
Hong Kong, 17th May 2022 – Humansa, a healthcare organization under the New World Group, today announced its new strategic focus as a premium and comprehensive provider of preventative healthcare and wellness services to capture emerging market demands.
Humans accelerates the expansion of its health and wellness ecosystem in the Greater Bay Area through synergies with strategic partners in Hong Kong and on the mainland, while upholding the same quality and service standards at every point of care, providing customers with a unique experience across its network. Humans plans to have over 15 centers across a range of health and wellness practices by the end of 2022.
Seizing the opportunity to strengthen market position and capture emerging demand
With the pandemic, more and more people in Hong Kong are concerned about their health. Humansa, in collaboration with CSG Worldwide, surveyed adults aged 30 to 56 in the last quarter of 2021.
The findings revealed that local demand for medical services was on the rise. 70% of respondents saw preventive healthcare as a top issue; and 94% were highly concerned about their and their family's physical and mental health. Consumers in Hong Kong have three major pain points: fragmented market services (42%), lack of services tailored to their needs (37%), and difficulty booking appointments (36%).
In a bid to attract and retain talent with competitive benefits, many businesses and employers have also responded to the pandemic by reevaluating their employees' medical insurance coverage.
With market expectations in mind and based on the survey and focus group data, Humansa has carefully re-assembled a product portfolio introducing high-quality health and wellness services.
Moreover, there is a shortage of medical services and beds in certain cities in the Greater Bay Area, against relatively high average disposable income. Shenzhen had 3.83 medical beds per 1,000 people in 20191, indicative of unmet needs for medical services in the area.
In light of this, Humans has launched a health and wellness ecosystem, targeting women and children, executives, and sports performance, supporting customers and their families in reaching a wide range of health goals.
Comprehensive preventative healthcare and wellness services and trusted healthcare advisor
Humansa's growing range of offerings put customers front and center.
Humans has formed strategic partnerships with high-quality partners, such as Gleneagles Hospital Hong Kong, Distinct HealthCare, and SAINT BELLA, and will continue working with top practitioners and likeminded healthcare organizations. Humana's ecosystem approach has brought together skilled and reputable practitioners and premium facilities. Mr Don So, Chief Executive Officer of Humansa, said, "Humans will become your trusted healthcare advisor at every stage of life. Our groundbreaking healthcare and wellness services in Hong Kong anchor the blueprint for the Greater Bay Area."
Humans plans to have over 15 centers at prime locations across Hong Kong by the end of 2022, providing diverse health and wellness services, such as medical imaging, dentistry, endoscopy, physiotherapy, and high-performance training. Humans Medical Imaging Centre opened in May; radiologists and medical professionals from Gleneagles Hospital Hong Kong head up the medical team. More services will be rolled out after June this year.
Expanding in the Greater Bay Area and redefining healthcare
Humans has expanded from Hong Kong to other cities in the Greater Bay Area, in particular Guangzhou and Shenzhen, through Mainland partnerships. It has broadened its preventive health and wellness offerings and through strategic partnerships, rapidly grown its network in the Greater Bay Area, expanding into new areas of health and wellness. Consistent high-quality medical support, delivered through product and service design, training and compliance, ensures the same quality and service standards at every point of care.
Mr Don So, Chief Executive Officer of Humansa, continued, "In expanding our health and wellness ecosystem from Hong Kong to other cities in the Greater Bay Area, we consult and gain insight from leading medical practices and integrate premium health and wellness products and services. Our aim is to provide consistent healthcare and a seamless customer journey and to accompany our customers on this journey for the long run. We hope to redefine healthcare in a way that fulfils the market's needs."
Humansa – the "Human" "Answer" to health and wellness
As part of the New World Group's ecosystem, Humans finds itself in a unique position to fill unmet needs by providing the best health and wellness service solutions. Humans is building integrated health and wellness services for Hong Kong and other cities in the Greater Bay Area upon three key pillars: Collaboration, Integrated Advice, and Simplicity.
Humansa's team of clinicians and health consultants work seamlessly together, distil and simplify complex medical data, create personalized care plans for customers, and provide clear, integrated advice, putting health management at your fingertips.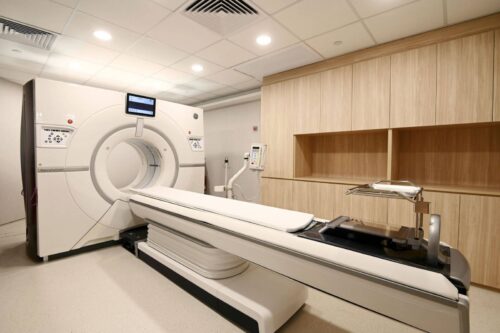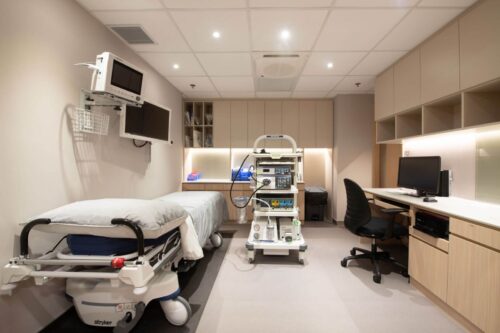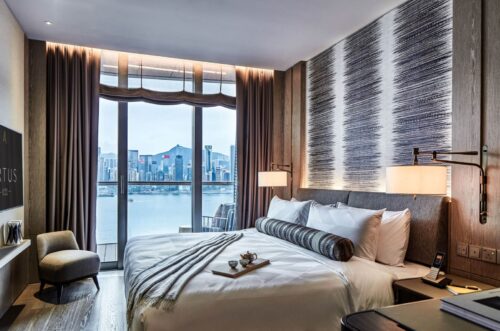 Humansa, the new health and wellness ecosystem under the New World Group, offers integrated premium healthcare and wellness services that fill a gap in the market. Its preventative healthcare at prime locations in Hong Kong cover endoscopy, physiotherapy, high-performance training, medical imaging, dentistry, and post-natal care services.